Manufacturing
Agility in a dynamic business environment and the capability to deliver cost-effective and high-quality products would determine the success of manufacturing industries globally today.
Manufacturing and process industries are increasingly faced with the challenges of a dynamic and interactive environment. There is a necessity for businesses today to focus on the potential of their suppliers, while they streamline their processes. Paramount Global Solutions(PGS)offers IT-enabled solutions and services with domain expertise to a wide spectrum of enterprises in manufacturing, both in discrete and Process sectors globally.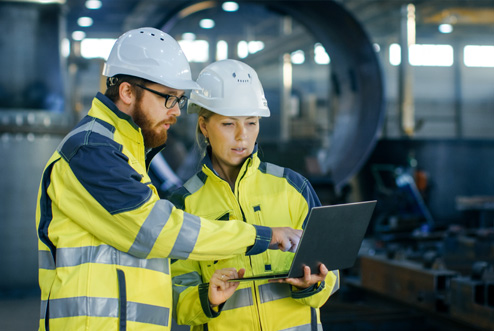 PGS proven capabilities, methodologies and expertise in manufacturing practices help manufacturing companies improve their global operations, supply chain management and efficiencies in today's 'e-Manufacturing' paradigm.
We offer best practices for the manufacturing vertical
Enterprise Resource Planning (ERP) solutions
Enterprise Knowledge Portal Solutions
Supply Chain Management
Warehouse Management